Gold Investing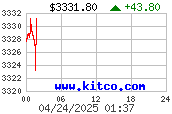 Gold Investing has been very profitable during uncertain times. Gold is a monetary metal and has been used as money for over 5000 years. Gold has intrinsic value within itself and is an excellent store of value.
Gold investing offers safety during times of economical and political uncertainty. Gold offers protection from monetary inflation and unsound political policies. It outperforms traditional investments like stocks and bonds during times of uncertainty and distress. Gold has been called a fear barometer. Many investors keep a portion of their portfolio in gold as a financial insurance policy.
Gold has five unique characteristics that make it a good form of money and a store of value. It is durable, divisible, consistent, and it has value in and of itself. Unlike other commodities gold does not perish, tarnish or corrode. Gold mined thousands of years ago is still in circulation and is no different than gold mined today.
The price of gold is determined by inflation, fluctuations in currencies, interest rates, political and economic conditions, supply and demand...
These are three primary reasons why investors buy gold:
1. Hedge against inflation
Gold is a hedge against inflation and it offers protection against an depreciating currency. The dollar has lost 97% of its purchasing power since 1913. It took $20 to buy a really nice suit in the early 1900's but toady you need about $1,000 to buy a nice suit. An ounce of gold would have bought you a nice suit 100 years ago and it will still buy you a nice suit today.
Gold holds its purchasing power against other assets. Gold may not make you rich but it will keep your wealth intact.
2. Hedge against deflation
Gold offers protection both during inflation and deflation (raising prices vs. falling prices). In a deflationary environment where banks, companies, states goes bankrupt and prices across the board are falling gold still maintains its purchasing power relative to other goods. It may even appreciate against other assets. Gold is preferred because it does not run the risk of default like corporate and municipal bonds.
Gold kept its purchasing power against other goods and services during the great depression when prices across the board declined.
During the crash of 2008, almost all asset classes were down for the year except for gold. Gold gained in value against almost all asset groups at the time.
3. Safe haven
Gold is a safe haven and a store of value. A benefit of gold is that it is not someone else liability like debt or fiat money. Gold has value within itself.
Politicians and central bankers cannot increase the amount in circulation like fiat money (paper money) and make it worthless over time. Worldwide gold supplies increases about 1.6% per year from production which so far has kept up with the world's average birthrate.
During crisis like hyperinflation people stop accepting fiat money and only take gold and hard assets as payments for goods and services. During hyperinflation paper currencies can become worthless overnight and wipe out people's life savings. Most countries have gone through hyperinflation. The US experienced hyperinflation 1861 during the civil war. It happened in the Weimar republic prior to World War 2. It also happened in Argentina 1989 and destroyed its country's middle class. One of the latest cases of hyperinflation took place in Zimbabwe during the early 21st century.
Mass inflation or hyperinflation usually happen when a country gets too far into debt, without the ability to pay back its debt the government prints money to solve its problems. This results in high inflation. If this goes on long enough the people lose faith in the currency and hyperinflation follows.
How to invest in gold?
Return to Home page